Versatile spearfishing bifins. The blade length is suitable for most spearfishing techniques. It provides power but ensures a good maneuverability. C8 carbon is currently the composite that offers the best mechanical performance in our range. It allows to store and restore the energy transmitted to blade during bending in the most efficient way. Less fatigue and longer breath holding. You can choose a branded closed-heel footpocket or a custom-made open-heel footpocket. This one frees the rotation of the ankle in all directions and thus increases the finning's amplitude and the efficiency thanks to a more precise foot positioning on the blade . Finally, it facilitates direction changes. It takes a little time to get used to it.
from
395,83 €

excl. VAT (Price for a delivery in non EU countries)
Shipping time approx. 3 weeks
Use
Depending on the chosen hardness , the 760 SERIES will allow a regular spearfisher to descend up to 25 meters. The lightest and most trained can descend beyond. If you regularly hunt from the shore, regardless of your size, it is better not to go beyond hardness 3 so that the movement on the surface remains comfortable. To choose the right length and stifness, use our help: 'which model for me? '. The C8 carbon blade has the best energy return, it will allow you to reduce your efforts and spend more time in apnea.
PRECAUTIONS FOR USE :
Your fibreglass or carbon blade can break :
•    If the fin is stuck (the end of the fin is stuck, all the weight is on the blade and it cannot bend) => Do not push off with the blade on the bottom, the side of the pool or on the bottom of the water
•    If you jump into the water with the blade parallel to the water.
Product Details
Data sheet
Family

760 SERIES

Name

Pair of fins

Composite

C8

Length

760

Width

210

Area cm2

2720

Fiber

Carbon fiber
Made in France
Customers who bought this product also bought: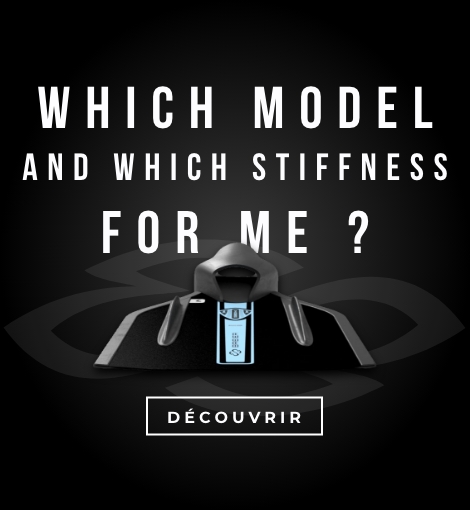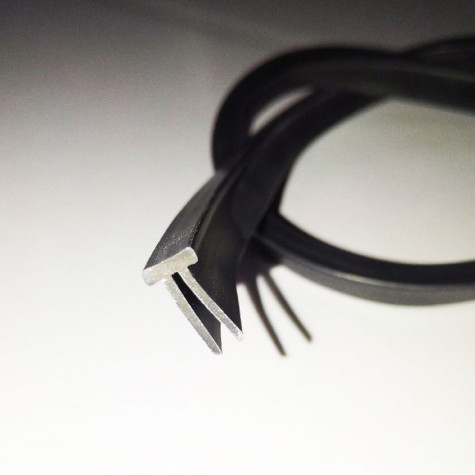 'T14' Water rail
5,00 €
TTC - 5,00 € HT -
WR T14