Meet Tanguy Bredy
Tanguy BREDY, athlete, involved in his club, his federation, ...
Discover this Riverboarding champion.
Tanguy BREDY, born on 23/07/2000 (23 years old), president since 01/04/2022 of the river boarding Ambérieu Club Passions Aquatiques (ACPA).
ACPA is a small club on a human scale, with a great atmosphere, a new dynamic and some very promising youngsters! I've been with the club since the beginning, and it's under its name that I've won :
4 French Championship titles
5 French Vice-Champion titles
Over 45 podium finishes (including youth categories)
After graduating with honors in 2020 with a DUT in Measurement Physics, I quickly found a job as a support technician in a microelectronics company. A position I still hold today.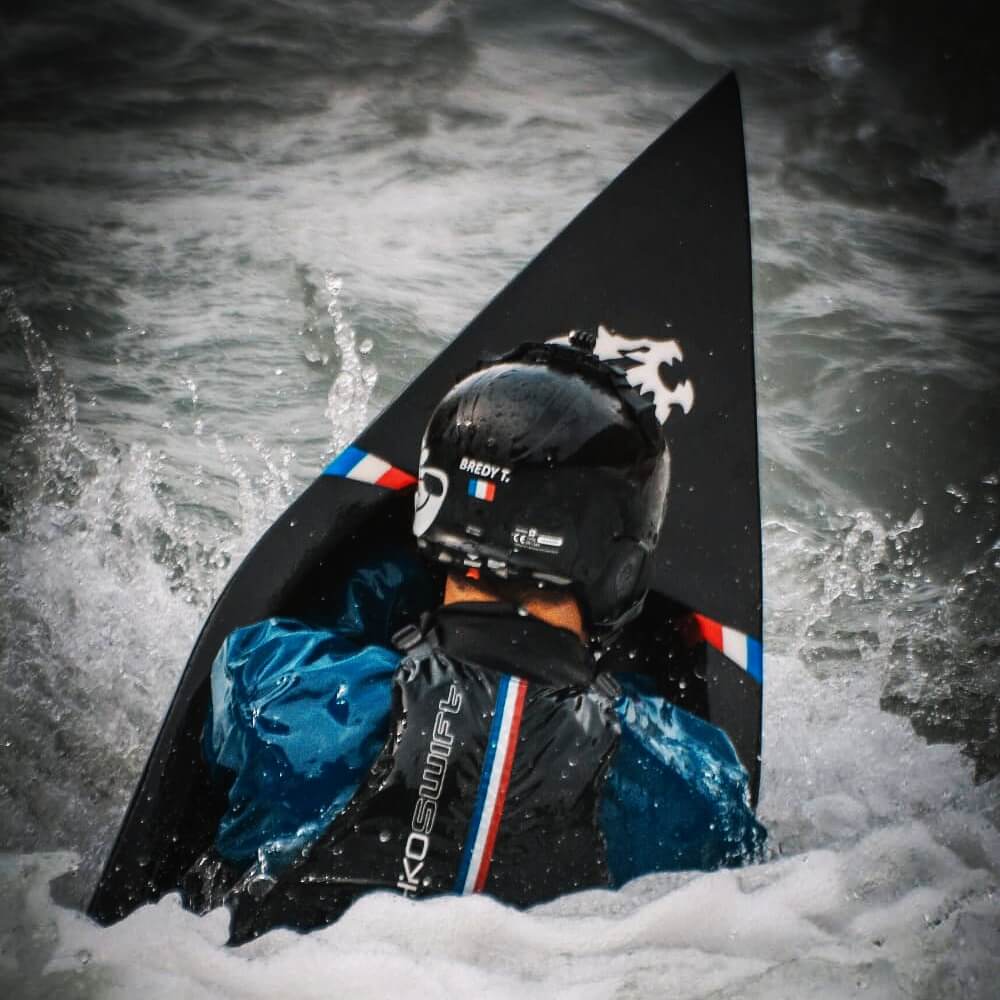 Riverboarding came into my life by the merest chance. In fact, my second grade teacher practiced this sport and organized a discovery day for her pupils... I haven't stopped since!
The sensation of sliding, the aquatic environment, the technical nature, the natural environment, the competitions and the extreme practice are all characteristics that make me blossom in this sport, which I love more and more!
How long have you been practising?
I took my 1st baptism in 2006 (at the age of 6), but I really started at the age of 8 (legal age for riverboarding). First competition in 2010. I was immediately hooked on the national disciplines (Slalom and Downhill). 
That's why I've been competing for over 13 years now, and 5 years at a high level, both in competition and in extreme environments.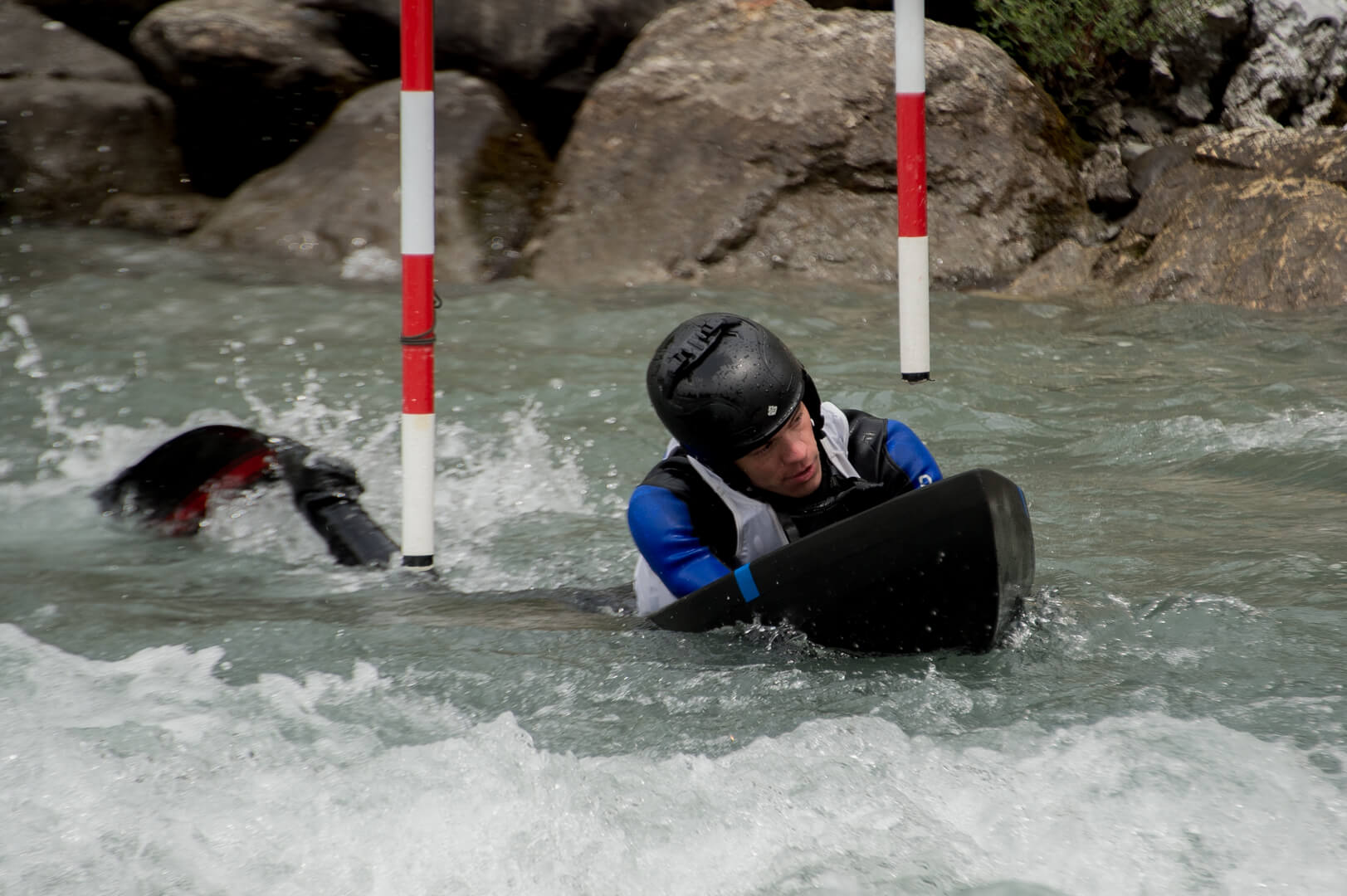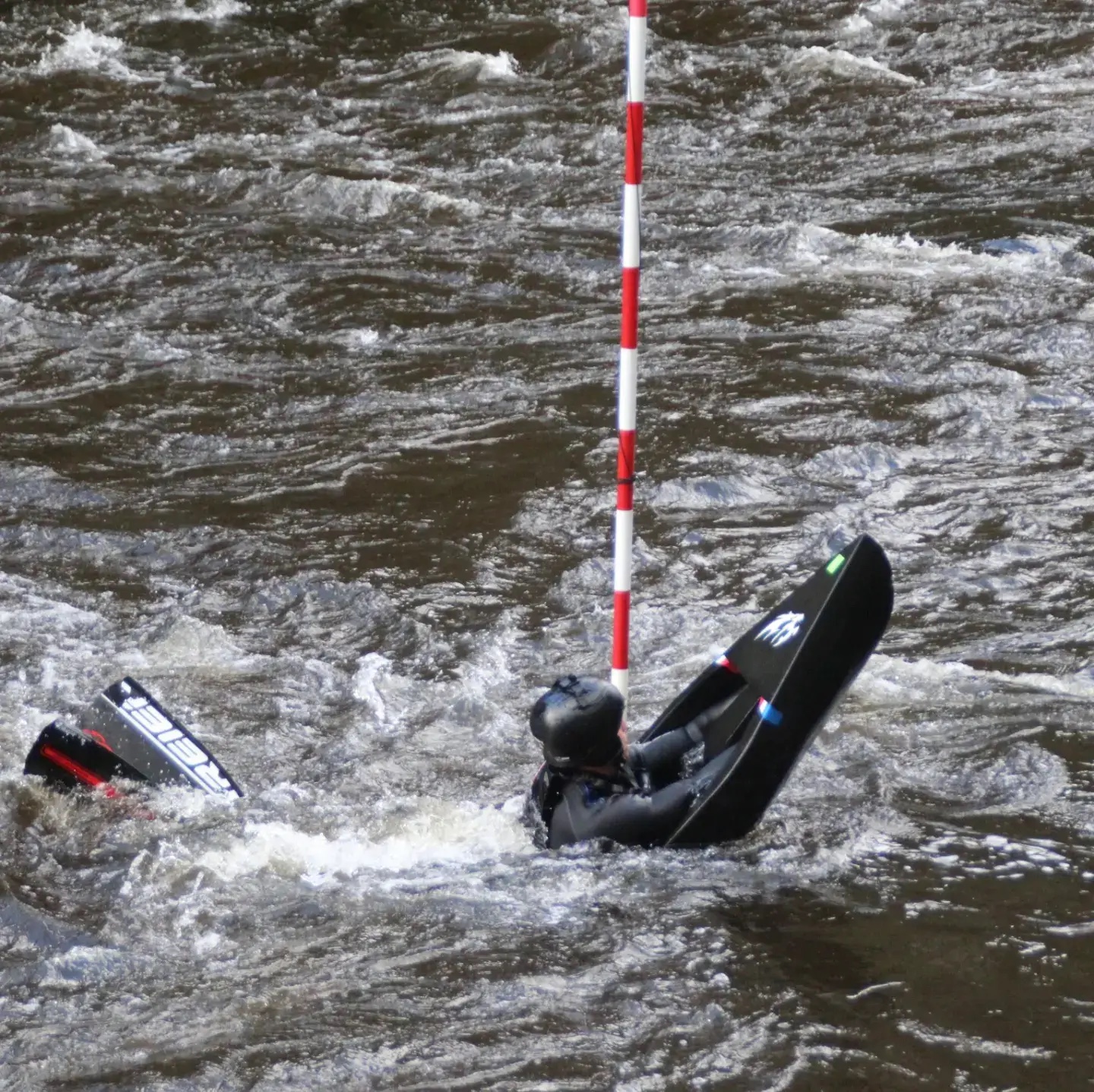 There are many of my best memories... Of course, there are my results and national titles, which are the culmination of all my hard work. All the memories of youth training courses, shared with my friends who are also riverboarding enthusiasts. 
All the Hautes Rivières I've descended over the last 5-6 years, which have sometimes pushed me to my limits, sometimes leading to injury, but the adrenaline rush remains intact!
What advice would you give to someone just starting out on their journey to the top?
The advice I could give to someone just starting out who wants to reach the top level would be :
Come and sail with us, ask questions, observe each other's techniques and adapt them to your own style and abilities.
Not to give up and to explore all aspects of the sport (Slalom, Downhill, Palmage, Hautes Rivières...) which are all complementary to each other.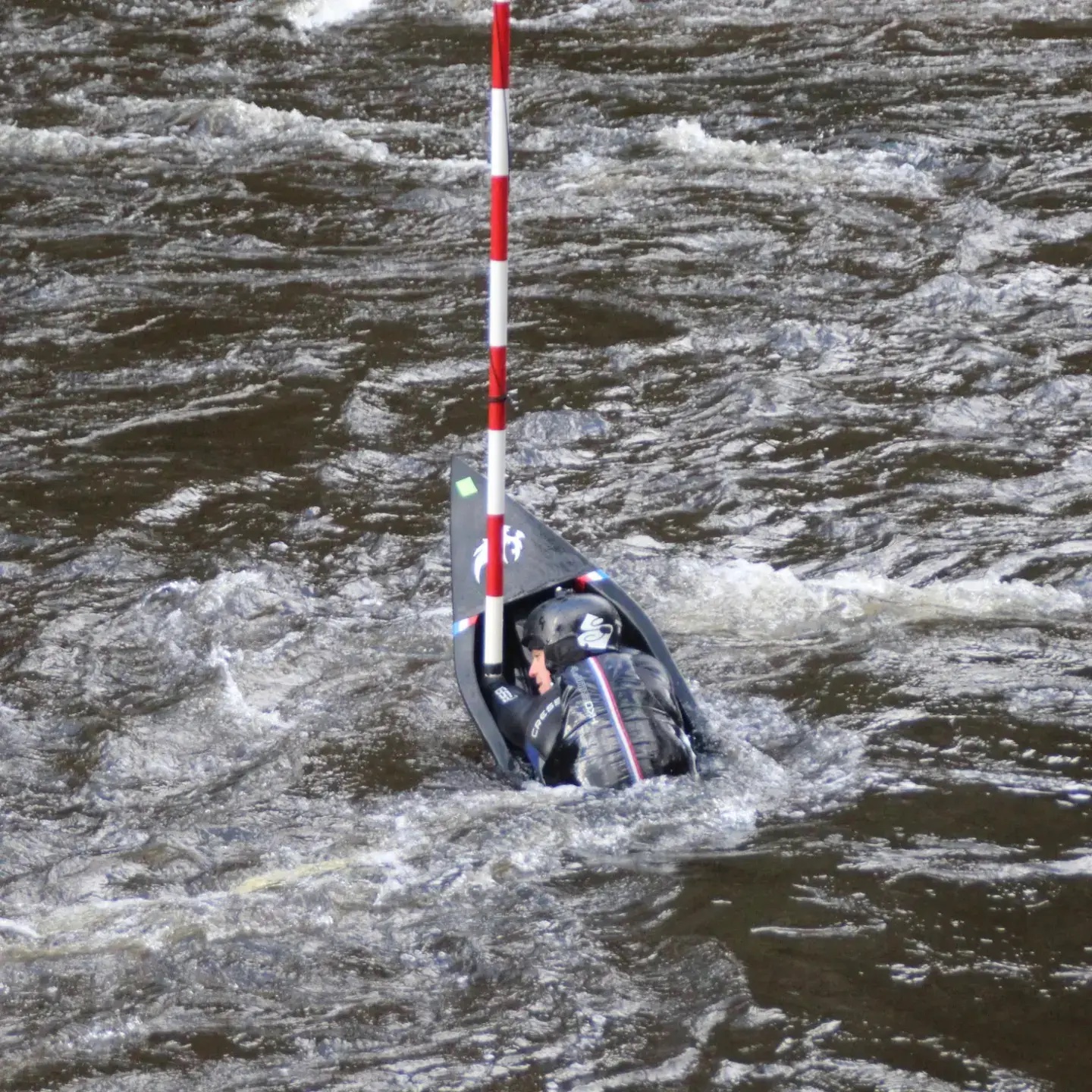 What do you like about the competition?
I've always had a competitive spirit, I love to win! But above all, I like to beat myself! Competing is the perfect way to measure yourself and to surpass yourself. It also allows me to improve my mental attitude year after year, which is beneficial both in my sporting and personal life!
Fighting with competitors helps me to surpass myself. What's more, during riverboarding competitions, there's a spirit of goodwill and sharing that reigns. Everyone encourages their competitors and discusses with them the best "lines" to take etc...
That's what attracts me to competition.
How do you reconcile the demands of top-level competition when you're an amateur?
It's sometimes difficult to set a training framework when you're a competitor, a coach and a club president all at the same time...
I think we're all aware that riverboarding is still too little-known a sport, and that the stakes are necessarily lower than in other disciplines. But it's the taste for competition, for evolution and the love of the sport that drives us to strive for the best in ourselves, and that inevitably results in a certain discipline!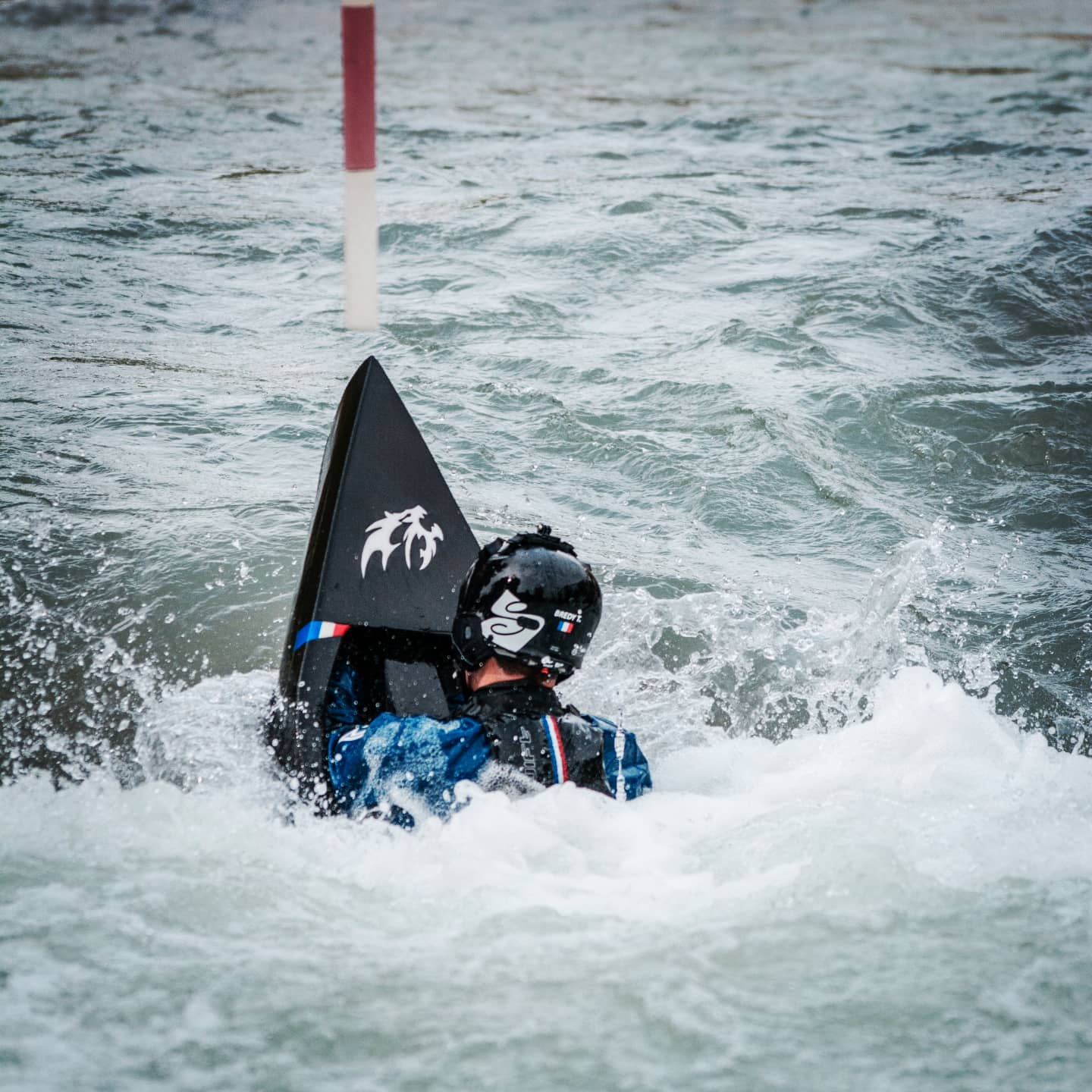 What are your next targets?
My next goals are many and ambitious:
Continue to dominate the competitive scene.
Help the younger generations to progress as much as possible, so that the general level continues to rise.
Develop, firstly, my club, but more generally, the sport itself. We're always on the lookout for new recruits, and we'd love to hear from you.